Aloha Welcome Basket
Treat a Hawaii newcomer with a basket filled with local Island favorites.
Returning locals would also appreciate a "Welcome Home" surprise gift.

Filled with loving Aloha to include:
Maui Style chips, Macadamia chocolates, Island flavored tea, locally flavored cookies, Macadamia nuts, and a local favorite, "Imperial Mix" (a crunchy Japanese style Party Mix).
Includes a fun looking local Island Tote – handy for shopping or carrying your beach gear.
Coffee & Chocolate Lovers Unite!
For someone who needs a "pick-me-up", what's better than a French Press coffee maker and a bag of freshly ground coffee. Sit back, relax and sip your freshly brewed coffee with yummy treats.

Your basket also includes:
A beautiful new coffee mug to savor the aroma.
A honey stirrer to enhance your fresh coffee flavor.
A delicious assortment of cookie and chocolates.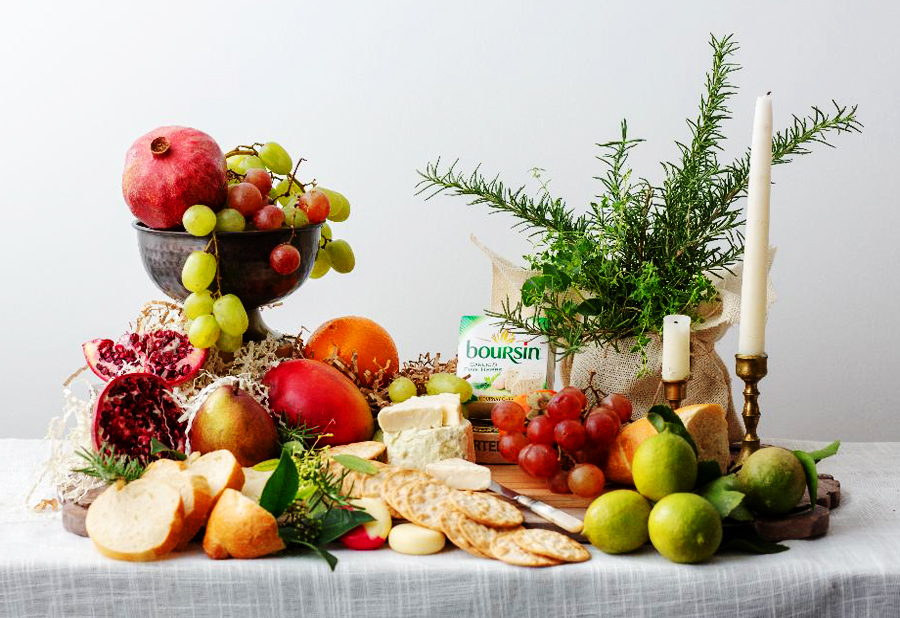 Fruit & Cheese platter
This platter is perfect for any occasion. It will delight your friends and say a big "Thank You". Order this party favorite and get your party on!

Filled with the following:
Assortment of delicious fresh fruit.
Three cheese variety includes crackers and a loaf of fresh crusty bread.
All presented on a new cheese board, ready to serve your guests.

Want to spice it up for an additional cost?
Add Pate, Sausage, Salami or even Chocolates!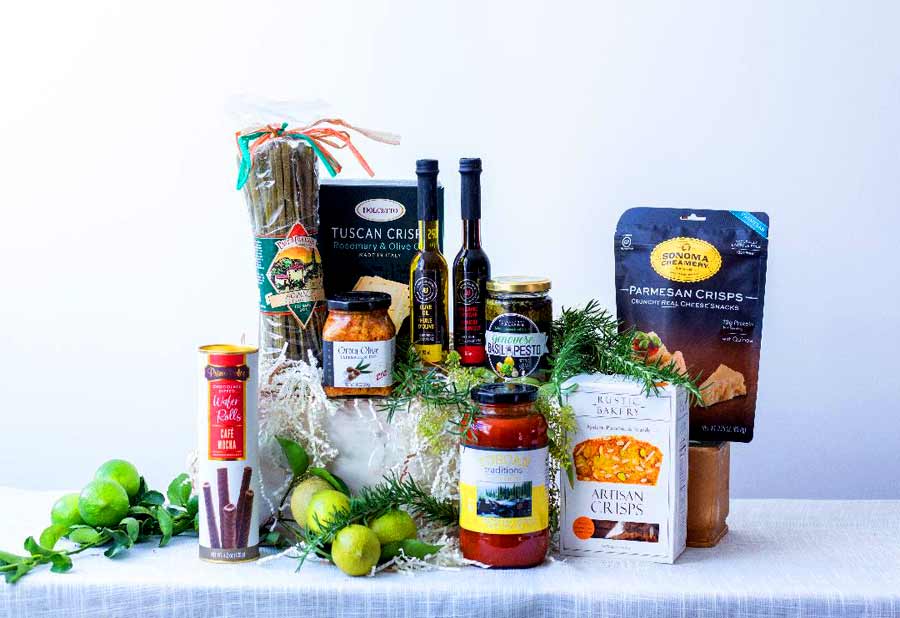 Buon Appetito!
Surprise your family or friends with this scrumptious basket of ingredients for a genuine Italian get-together. Ciao!

Your basket is filled:
Whole grain pasta, Italian Olive Oil and Basil pesto.
Citrus Chile spread, Parmesan cheese and Artisian Chrisps.
Tasty Italian Recipe pasta sauce, flavored with garlic (or any other flavor).
Delicious Italian cookies or Biscotti to make your dinner complete.
Chocolates or desert can be added for an additional fee.

Mini Spa to Calm and Relax your Body!
Who doesn't deserve a little pampering – along with a bouquet of fragrant flowers to make you feel special?
Sit back and enjoy the fragrances.
Indulge yourself eating chocolates, while dreaming of Provence.

Your Mini Spa package includes:
Lavender/Honey Body Lotion
Lavender Aromatherapy Herbal Soap
Lavender & Epson salt soothing foot cream.
Lavender scented candle.
Ghirardelli Chocolate Squares
Spice Up Life with Herb Flavors
This woven Herb basket is a perfect House Warming gift. Who wouldn't love to have an array of assorted fresh herbs right in your own kitchen? No running outside to the garden when it's dark, wet and cold.

Included in this fabulously fragrant basket:
Rosemary, Basil, Marjoram, Chives and Mint.
(or any combination of 5 herbs of your choice)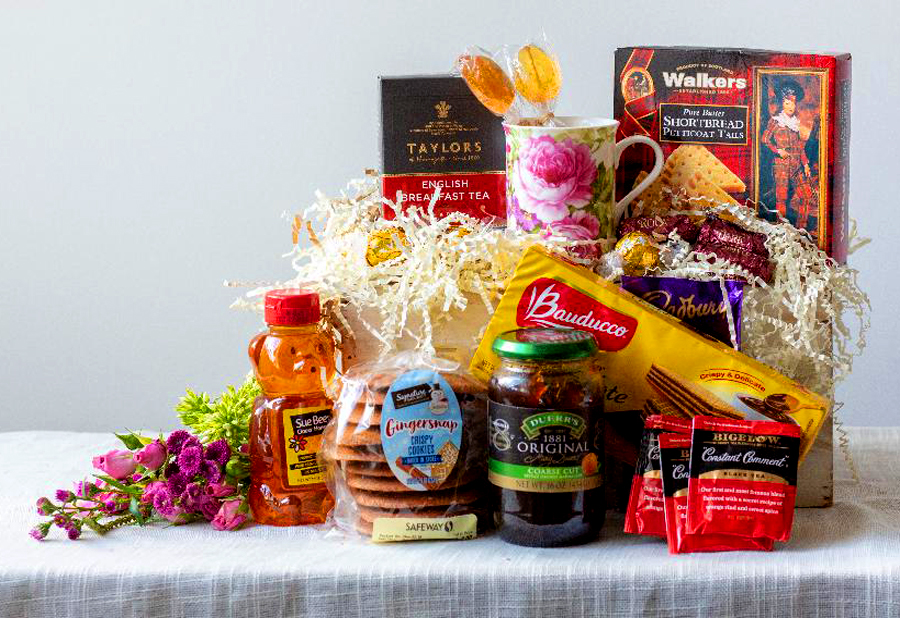 English Tea and Biscuits
Afternoon Tea anyone? Indulge your English friends or introduce new friends to High Tea.
Share the English tradition of relaxing with a cup of tea and nibbling on some tasty biscuits.

Your basket includes:
Two types of English tea.
An English china tea cup.
Honey stirrers to add just a touch of sweetness to your tea.
Walkers English Shortbread and Ginger Snaps.
Marmalade, Honey and Cadburys chocolate.